Square Enix's recent live letter announced plans for future patches, as well as a graphical upgrade that will allow the game to be enjoyed on higher-end PCs. Game director Naoki Yoshida also confirmed that he wants FFXIV: A Realm Reborn to become the first MMO with VR integration by 2020.
The "ffxiv live letter 2021" is a live letter by the Final Fantasy XIV team. The letter explains future patch plans and graphical upgrade plans for the game.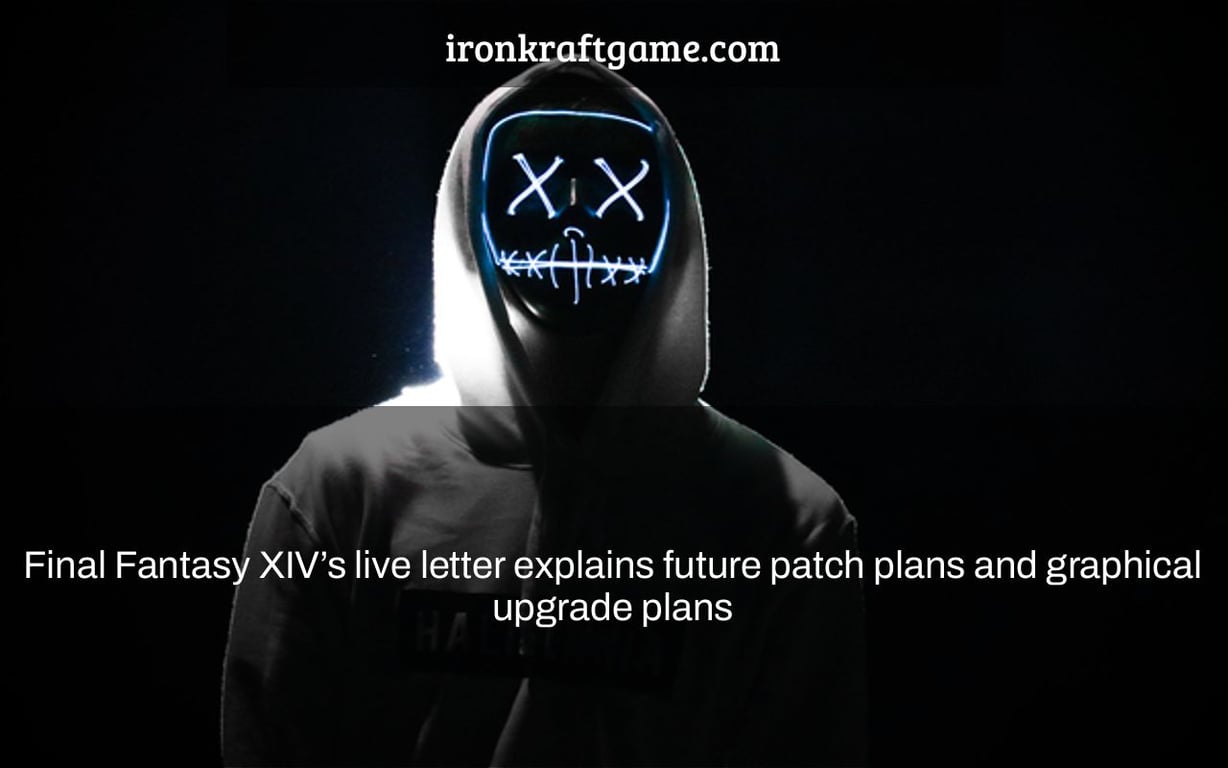 Final Fantasy XIV is still running strong after a decade of operation (a bit more, technically, although even producer and director Naoki Yoshida confesses to rounding to a decade since it sounds nicer). It even received a fresh live letter late yesterday night outlining the game's future goals. Despite the fact that the live letter promised plans for the next decade, it was actually just about the next few of years… but they're still enormous promises.
The only piece of bad news in the entire process is that the design team is somewhat altering its patch cadence. Instead of waiting three and a half months between big patches, the team will now wait four months between major updates to reduce team burnout and allow extra time off. As a result, the turnaround time has been extended by two weeks. Astonishing.
Square-Enix, on the other hand, detailed plans for the game through version 7.0, as well as the patch series for version 6.x. All MSQ dungeons and four-player trials will have trust compatibility, with Castrum Meridianum and Praetorium being remade as four-player dungeons and the Ultima Weapon battle being a four-player trial. The first Myths of the Realm Alliance Raid, the Arkasodara tribe quests, Dragonsong's Reprise (the next Ultimate battle), Ultima's Bane (Unreal), the trust system throughout all 2.0 MSQ dungeons, Ishgard housing, custom deliveries to Ameliance, and the new "Somehow Further Hildibrand Adventures" and "Tataru's Grand Endeavor" quest lines are all expected to be released in April. Whew.
More trust expansions will be heading up to Heavensward in 6.2, as well as new weapon upgrades, a new scaled "Criterion" dungeon design, Island Sanctuaries, and expansions/improvements to glamour plates. Patches 6.3 and 6.4 will include a new Deep Dungeon, another Ultimate, additional Island Sanctuary material, and more Heavensward trust dungeons; patches 6.4 and 6.5 will add Stormblood, two more Criterion dungeons, and more Island Sanctuary content, respectively. Yoshida was quick to remind out that these updates would also feature everything you'd expect from patches, so don't worry about Pandmonium or Myths of the Realm being overlooked or MSQ installments being skipped.
Furthermore, the team anticipates 7.0 as the release date for the game's first significant graphics upgrade, which will include lighting enhancements, texture improvements, improved mapping and material interactions, and so on. To put it another way, there's a lot, and that's before you get into the nicer, less pixelated grass. There's a lot to look forward to in the game over the coming several months, especially with the addition of data center travel in patch 6.18.
Advertisement
The "ffxiv combat live letter" is a letter from the developers of Final Fantasy XIV. In it, they discuss future patch plans and graphical upgrade plans for the game.
Related Tags
ffxiv live letter breakdown
ffxiv live letter reddit
ffxiv live letter time
ffxiv live letter september 2021