NCsoft is reimagining Lineage Eternal as Throne and Liberty with a new IP and look. Exciting changes are coming to one of the top MMORPGs in the world, including an all-new combat system, redesigned maps and more!
The "project tl" is a new game from NCsoft. The game will be reimagined as Throne and Liberty with a new IP and look.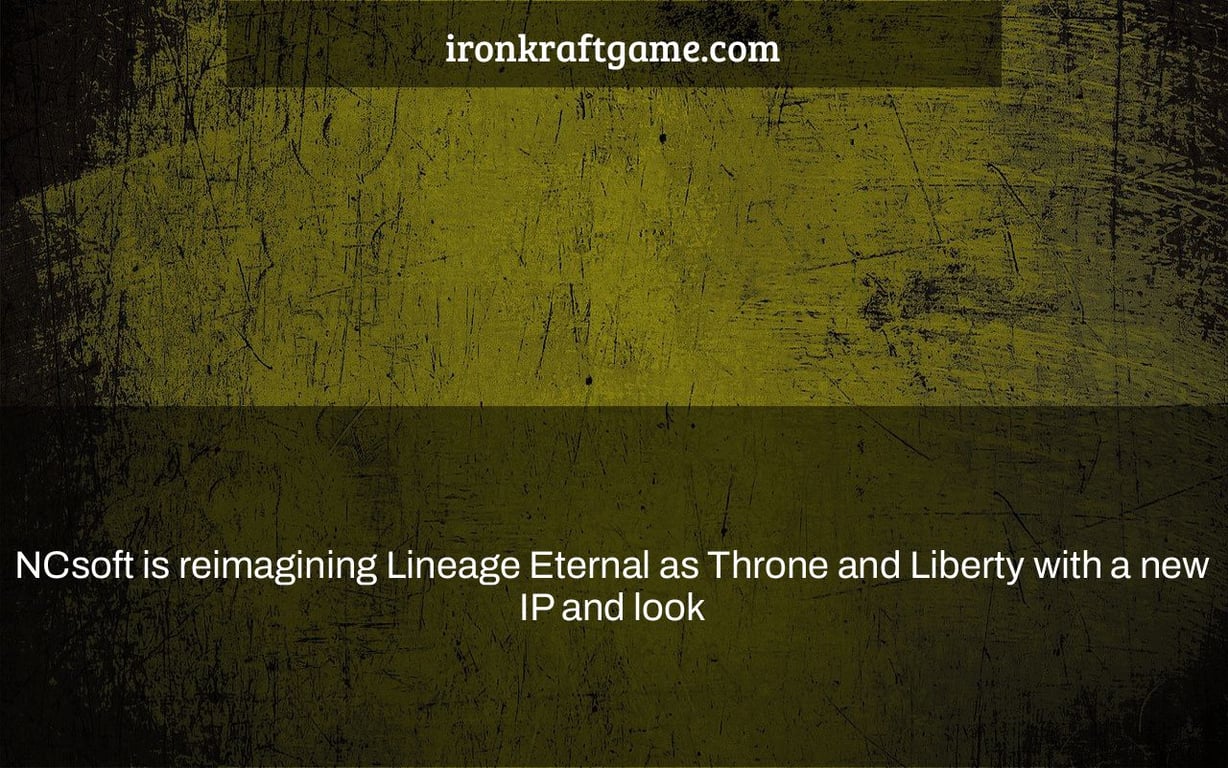 Don't look now, but NCsoft is rapidly abandoning the Lineage brand: Lineage III aka Lineage Eternal aka Project The Lineage as Project TL has been renamed… Throne and Liberty. This game has been in and out of testing with more revamps and investor call promises than we can count since it was initially introduced in 2011, if you can remember that far back. According to NCsoft, the incomplete game was redesigned as a new IP "about spring three years ago."
"Throne and Liberty is a Lineage-led effort. 'Let's build the next-generation Lineage,' was the project's initial goal. […] To keep up with contemporary gaming trends, a lot of the original system and material had to be altered or deleted throughout development. As a consequence, the gameplay eventually diverged from that of the original. We decided to write a whole new plot, and as a result of our efforts, concerns emerged within the development team, such as "Should this be named Lineage?" As a result, the name was modified to reflect the new plot. This also represents the development team's desire to shatter Lineage's shell."
The game is described as a "next-generation MMO on PC and console," with less monotonous "field play," dynamic gameplay, heavy immersion, strong storytelling, adventure game flair, a focus on cooperative challenges, a seamless 3-D space, animal transformation and movement, environmental dynamism, and no preference for eastern or western design targets, according to NCsoft. Project E, another of NCsoft's new games, shares an universe and map with this one, albeit Project E is more Korean in design and subject (the "E" presumably refers for "Eastern").
"They also have similar gravitational and ecological properties, as well as mystical and fantastical roots," NCsoft's Lightbox House representatives add. "However, since the continents vary, each civilization's and history's traits varies as well. Important events on the same planet are understood and developed in very different ways in the two games, allowing players to have much more fun than they expected."
NCsoft doesn't discuss release dates here, although it did promise a worldwide debut for Project TL in the second half of 2022 only a month ago.
"We concentrated on the creation of mobile MMORPGs last year, but this year we will be challenging numerous genres based on diverse models and will aggressively join the worldwide market," NCsoft said. In fact, our new games include interactive movies, action battle royale, and collectable RPGs in addition to MMORPGs. All of these games will be available in the worldwide market on a variety of platforms, including consoles, PCs, and smartphones."
The disclosures are accompanied by films so that you can take it all in.
https://www.youtube.com/watch?v= JlkMLnD1LM
NCsoft is the source of this information. Greetings, Leiloni!
Advertisement
The "what happened to project tl" is a question that many players are asking. NCsoft has announced the new game will be called Throne and Liberty and it will have a new IP.
Related Tags
project tl release date
lineage eternal download
tl: origin release date
tl: origin ncsoft
new lineage game