A new video from the New World team has been released. In it, they address a number of issues faced in recent weeks including server transfers and combat changes coming later this week. They also talk about upcoming plans for the patch on Friday which will include an updated map, some UI improvements and more.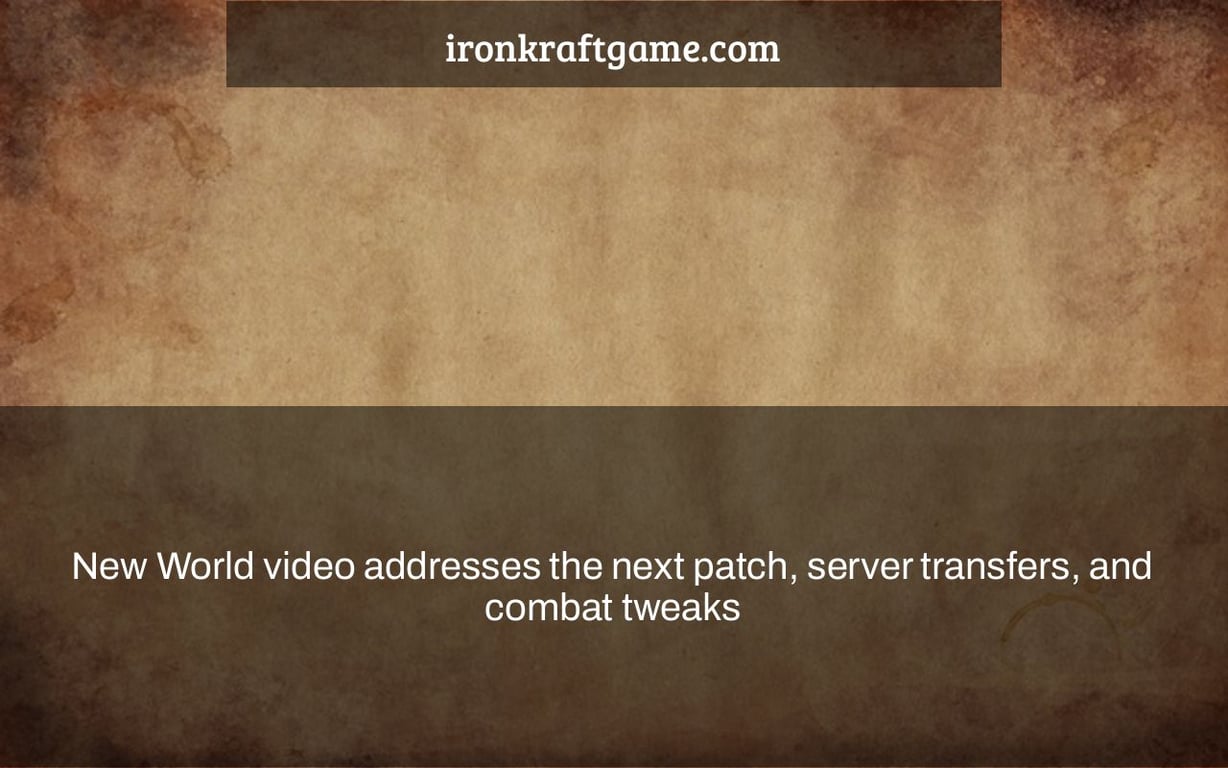 If you're curious about New World's plans for the near future, I hope you have 38 minutes to spare for a massive new video from the studio, since Amazon's notion of "making it a bit shorter this time" is apparently 38 minutes.
Much of what the developers talk about in the video isn't new to players, such as the winter event's extension and the existence of the PTR, and of course, players already know that mutator dungeons, gearscore lifts, and new shrines are coming in the next patch, which we assume will be next week since January is almost over. Disconnect problems, weaponry, and combat balance are also addressed by the studio, albeit the weapon adjustments aren't "significant" and some are slated for the next PTR, not the current one.
It's worth adding that Amazon is aware that its patch notes occasionally lag behind the material on the PTR, giving the impression that the studio is sneakily fixing things, but this is just a communication problem that the developers are currently working on in order to earn the confidence of the playerbase.
When the housing persistence problem arose in December, the studio's strategy for server migrations went poorly, according to the studio. Round 1.5 of mergers is still in the works, but no firm date has been set.
https://www.youtube.com/watch?v=7OT OlCPRlI
Source: official website and press release. Thank you to everyone who contributed.
Advertisement