Warframe's latest update is live today with a new customizations and the return of Star Days. Come take a look at what this month has in store for you!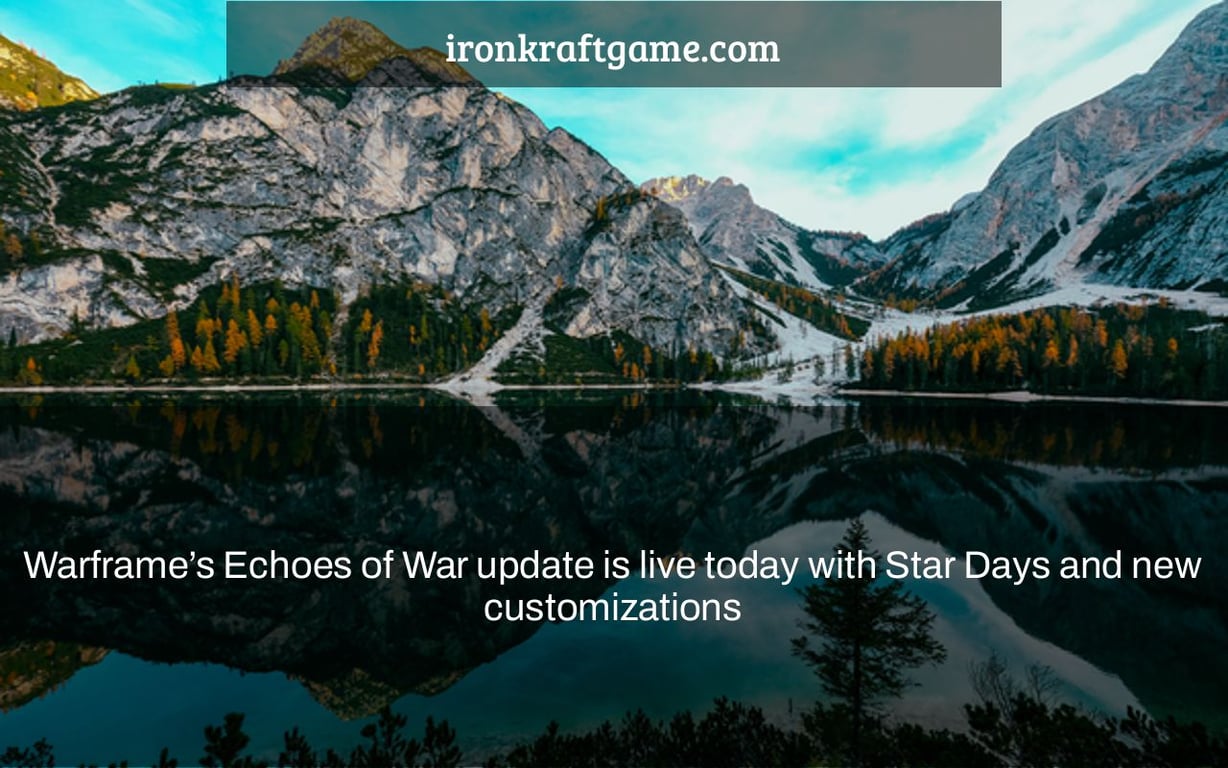 Every platform that Warframe is available on (which is all of them) is getting a new update today. The Echoes of War update is now out on PC and consoles, and it includes a number of quality-of-life improvements, new character customization options, and the return of the Star Days event, all of which were mentioned by Digital Extremes developers at the end of January.
The Valentine's Day event of Star Days is back in Echoes of War, with three new themed Glyphs, updated material from previous years, a new Ticker Floof Decoration with all-new spoken lines, and a variety of things from the Tennobaum celebration among the awards.
Those wishing to customize their 'Frame will have a few extra possibilities. This update includes deluxe skins for Hildryn as well as the release of Part 1 of TennoGen Round 21, while those looking for playable content will benefit from quality-of-life improvements to the Lich and Sisters of Parvos systems, which aim to reduce the number of times players must spawn Progenitors in order to obtain the weapons they desire. Echoes of War also includes three new songs from the New War quest that may be discovered and performed on the Somachord, as well as new augment mods for Frost, Gauss, Grendel, and Yareli.
https://www.youtube.com/watch?v=gT-AEs kaoU
citation: press release
Advertisement